Opening up overseas markets and stepping into five African countries, Chenyang waterborne paints are widely acclaimed!
---
14 Nov 2017
Under the background that waterborne paint replacing oil paint has become the general trend in China, the national brand Chenyang waterborne paint has been working tirelessly to infiltrate the international markets.
Its products have been exported to 5 African countries, including Ghana, Angola, Ethiopia, Zimbabwe and Malawi, marking one of its significant steps to go abroad and fulfill its principles of "brushing waterborne paints to call for blue sky " internationally. In the course of going abroad, Chenyang will make all world countries appreciate its sense of mission of "using waterborne paints to build a healthy future".It will step up efforts to better serve international customers. Chenyang has both the capital and the confidence to attract international customers to its cause of "working together to realize the waterborne paint dream and fulfill the blue sky mission.
Nowadays African market is no longer what it was. African countries have set new standards for imported products and focusing on quality requirements of African markets has become the new key points for Chinese enterprises to export to Africa. Although the five African countries are developing countries, for they were once colonies of European developed countries and greatly influenced by these countries, the local people have a very strong sense of environmental protection, so they are ready to recognize and accept environmental friendly waterborne paints.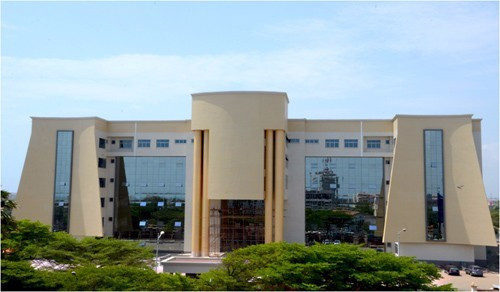 The project——Ghana Supreme Court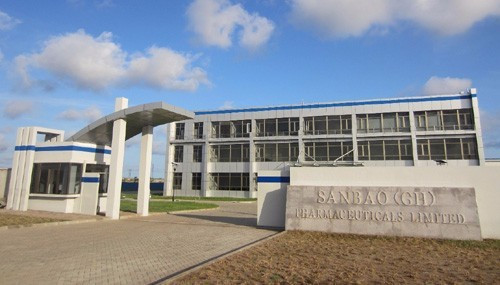 The project——Ghana Sanbao Pharmaceutical Factory
It is reported that the products exported to the five African countries by Chenyang mainly include waterborne anti-rust paints, waterborne steel structure paints and waterborne floor paints. After nearly three years of cooperation, Chenyang has opened up the markets of the five African countries. Its environmental performance and product quality have also been recognized by local customers, especially waterborne steel structure paint. For it doesn`t send off unpleasant smells in the painting process, the local painters thumbed up for it.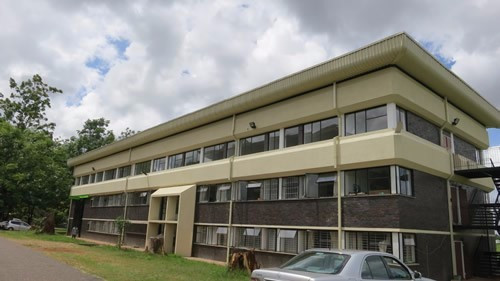 The project —— University of Zimbabwe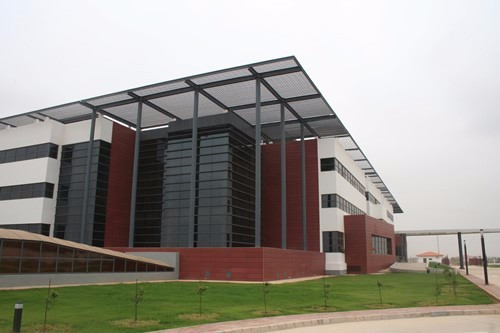 The project —— Angola Intelligence Bureau
The successful application of Chenyang waterborne paints under special climatic conditions in the five African countries shows that the products have good weather resistance. According to the personnel concerned, before each batch of products is exported overseas, a sample brush is carried out under the same or similar climatic conditions, making sure that there is no problem before going to the export process. While exporting products, Chenyang also exports its full range of after-sales service.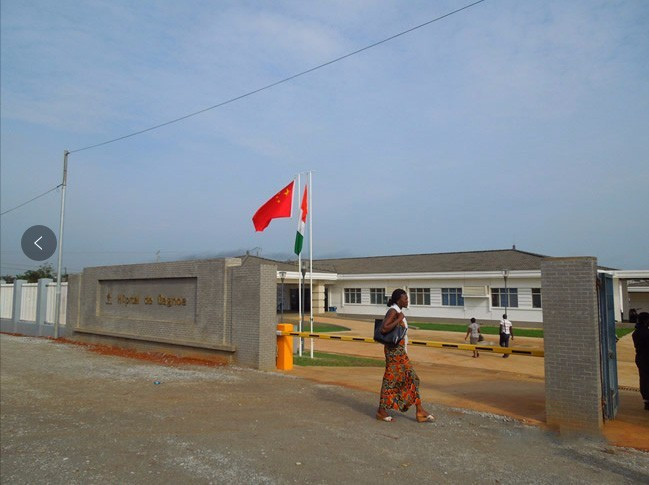 The project ——Cote d`Ivoire Hospital
After going abroad, Chenyang still adheres to this ecological principle, because environmental protection is an international consensus! Facts speak louder than arguments in regardless of different countries! Comparing with oil paint, waterborne paint doesn't volatilize toxic and harmful gases, so it will not harm body health. Every use of 1 ton of waterborne paints can reduce VOC (index that indicates the level of haze) emissions by 0. 8 ton ,which is true everywhere.
In the international planning, Chenyang has passed the preliminary research in the Russian market of waterborne wood paints and has successfully carried out application tests on the similar climatic conditions in Manzhouli and Dalian. The European market where the waterborne paint is originated, has also entered the early stage of research. Later, we will take Chenyang products to the large international exhibitions held in the UK and Germany to further assess the feasibility of entering the European market in cost and other aspects.
"Putting health, safety, clean water and blue sky above everything else" is the environmental protection belief advocated by Chenyang. Entering African market is the beginning of Chenyang waterborne paint to go abroad. It is also an important step to pass the waterborne paint environmental protection belief to the world through waterborne paint products. The technology and environmental protection standards of Chenyang waterborne paints have reached or ever surpassed the internaional standards. The concept of "brushing waterborne paints to call for blue sky" also conforms with the international coating market, which has always valued environmental protection very much.